VIKO – Vilniaus kolegija/University of Applied Sciences
Who are we?
Vilniaus kolegija/University of Applied Sciences (VIKO) is a leading and the largest accredited public professional higher education institution in Lithuania. Established in 2000, it is located in the capital of Lithuania with 7 faculties in two main campuses, 6600 students and 460 academic staff. VIKO offers 47 nationally and internationally accredited professional bachelor study programmes in the sectors of Business, Tourism, Economics and Finance Electronics, Information Technologies, Health Care, Agriculture, Education and Arts. 1 joint and 1 double degree study programmes have been developed to explore international possibilities. VIKO has exchange mobility agreements with 267 higher education institutions from over 40 countries.
Integrated approach of educating initial and lifelong learners, based on innovative research results produced by working closely together with the world of work makes VIKO a modern and respectable higher education institution. 23 researchers' groups in 18 research fields are involved in applied research and demand – based contracted research projects.
High enrolment rates, top place on the rankings and high employability of graduates reflect the prestige of the institution.
Why we are Participating in the Project
Being a socially responsible higher education institution, VIKO is a member of the UN Global Compact (https://www.unglobalcompact.org/). The priorities of VIKO Social Responsibility and Sustainable Development are the promotion of a socially responsible society, the development of sustainable competences, increasing employment, and training future labour market members to be responsible and capable of creating added value for the society. Social responsibility and sustainable development require profound changes in public thinking and perception, applied creative and innovative approaches, transformation in economic, social and environmental structures, as well as fundamental changes in the creation and application of sustainable innovation in the production and consumption of sustainable products. Applied research plays a crucial role in this development. VIKO has joined this project with an intention to share research experience and results and to gain new insights in contemporary professional higher education institution researchers' roles and competences.
Our Role in the Project
VIKO will contribute to all the activities of the project and provide an input in all its stages, developing and promoting training material for capacity development of academic staff within various PHE institution as regards research and innovation agenda, regional development and students' engagement in these activities within their learning, as well as organizing national meetings of PHE researchers to discuss the outcomes of the project and involve them in working out the profile of PHE researchers.
Two national workshops will be organized in Lithuania for the promotion of O1 and O2 results.
The main topics of the first one in March, 2021 will be as follows:
Competence Profiles for Research and Innovation, with a self-assessment exercise for participants, allowing themselves to evaluate themselves against the competence framework;
Proposals of training courses for early stage researchers, expected learning outcomes;
Discussion on Applied RDI Activity within European PHE.
The participants will represent a wide range of internal PHE stakeholders (students, early stage researchers, experienced academic teachers and researchers, heads of research units and academic decision makers). General presentations and small groups work, with many possibilities for networking and informal discussions will take place.
The second national event will be organized in May 2022 for promoting O2, O3 and O4 results. Main topics will be as follows:
Contents of Training Modules
Presentation of online micro-learning training resources
Presenting scenarios of the future of RDI in PHE, discussing challenges and opportunities for applied research and innovation in Europe
Participants will have opportunity to try and evaluate micro-courses and to take part in small group discussions on possible futures for RDI in PHE institutions. Feedback from participants will be collected in used in developing final version of policy recommendations.
Both events will be organized jointly with the Rectors's Conference of LithuanianUniversity Colleges (LKDK)
Our Team

Nijole Zinkeviciene
Vice-Rector for Research and Partnerships
Nijole Zinkeviciene received her PhD in Social Sciences and her research field is educational science. For many years she has been involved in the national Bologna experts group, Commission of International Studies at the Educational Exchanges Support Foundation of Lithuania, Higher Education Institutions' Evaluation Committee at the Centre for Quality Assessment in Higher Education (Lithuania). She is the head of the R&I Committee at the Lithuanian College Directors' Conference, a member of EURASHE Board. Nijole Zinkeviciene constantly participates in different international projects.
Recaphe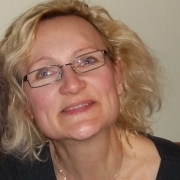 Erika Kubiliene
Head of the Research Department
Erika Kubilienė, PhD – doctoral degree in Physical Sciences, head of the Research Department at Vilniaus kolegija/UAS, Lithuania, an associate professor in Health Care Faculty of Vilniaus kolegija/UAS. She is a coordinator of research group in Public Health, group leader for the development of Nutrition studies' description at the national Center for Study Quality Assessment. Fields of interest: scientific expertise in dietetics, nutrition and management, evidence-based practice in nutrition, healthy lifestyle skills, food safety and food chemistry. Erika Kubiliene is a member of the European Federation of the Associations of Dietitians (EFAD), participates in the joint activities, projects, meetings, seminars and conferences, and, as a chair of the study program Dietetics committee, applies the newest recommendations and knowledge in nutrition science and practice. Erika Kubiliene has been a member of the management committee of Cooperation in Science and Technology (COST) Action "The Network for the Biology of Zinc (Zinc-Net)" for two years. Recently she is a member of the management committee of Cooperation in Science and Technology (COST) Action "The European Researchers' Network Working on Second Victims".
Recaphe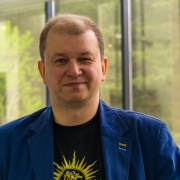 Eugenijus Macerauskas
Researcher
Eugenijus Macerauskas, PhD - doctoral degree in Technological Sciences, an associate professor at Vilniaus kolegija/UAS, Faculty of Electronics and Informatics. He is a coordinator of Research Group in Electrical and Electronics Engineering. Fields of interest: application of image processing technologies in educational laboratories of physics and mechatronics, methods and algorithms. Since 2011, Eugenijus Macerauskas has been working in many different international projects: as a research team coordinator and IT expert - in the high-tech project "Modelling of Scalable Nanometre Resolution Piezorobots and Control by Trajectories"; as a head of project group - in the project "Interdisciplinary Research Project Application of Technical Project for Interdisciplinary Student Motivation"; as a project manager, software developer and IT expert - in the project "Adaptation of a Specialized Massage Smart Chair for Relaxation and Integration of Children with Autism Spectrum Disorders in the Educational Environment"; as a researcher, software developer and IT expert - in the project "Development and Research of a High-Resolution Piezoelectric Laser Beam Control System", and in the development of the project "Theory and Research of a new Class of Robot-type Robots" (SmartTrunk).
Recaphe