Who are we?
EURASHE is the European Association of Institutions in Higher Education that offer professionally-orientated programmes and are engaged in applied and profession-related research within the Bologna cycles. Members of EURASHE are national associations of higher education institutions and individual institutions, such as universities, (university) colleges and universities of applied sciences, as well as other professional associations and stakeholder organisations active in the field of higher education.
The mission of EURASHE is to strengthen the impact of innovative, high quality professional higher education and related user-oriented research in Europe by representing professional higher education institutions and facilitating their multi-stakeholder cooperation and dialogue.
EURASHE aims to:
Contribute to the creation of a European Higher Education Area (EHEA) and European Research Area (ERA) by influencing policy-making at European level on issues pertaining to professional higher education;
Represent the members' common interests at European level, as well as outside the EHEA;
Promote professional higher education in the EHEA and ERA;
Provide members with a platform for communication, information and exchange of views, with a focus on issues relevant to the future development of higher education;
Ensure and safeguard the cooperation between the members of the Association;
Achieve cooperation in the field of higher education by establishing close links with other organisations that have similar objectives.
Why we are participating in the project
EURASHE is one of the key stakeholders in European Higher Education Area and is the main voice for professional higher education in different agendas including (applied) research and innovation.
As applied research and regional engagement have been among key EURASHE priorities over the past decade, a specific working group focused on the agenda of applied research was established (RDI WG). For the last three years EURASHE has also joined forces with other networks and national associations within the UAS4EUROPE platform, which has focused mainly on enhanced access of UAS to Horizon2020 funding and preparatory consultation of the FP9.
Starting from 2012, EURASHE has been a spiritus movens of various projects and initiatives in the field of applied research (HAPHE, PHEXCEL, BuildPHE, PROCSEE). In the above projects, criteria concerning the involvement of professional higher education institutions in RDI activities were elaborated, performance indicators were proposed and policy recommendations were formulated. However, the projects were dealing mainly with the institutional level. To match the needs of professional higher education staff according to the EU agenda for higher education, a decision was taken to launch a realistic "pilot project" based on previous research and studies, corresponding to well-identified partners' needs, with concrete results and sound sustainability mechanisms, concentrated on PHE institutions' staff involved (or wishing to get involved) in applied research, development and innovation activities to serve the needs of local socio-economic environment.
Therefore, EURASHE warmly welcomes the initiative of this project in order to further strengthen the role of UAS as regional connectors as key contributors to European entrepreneurship and education.
Our role in the project
EURASHE is leading the policy component of the RECAPHE project and is in charge of developing the Report on Research, Development and Innovation (RDI) for professional higher education (PHE). While summarising the results of the RECAPHE project, the Report will also outline policy recommendations aimed at explaining the distinct profile of applied RDI research and suggesting how this profile can be strengthen within professional higher education institutions.
As the umbrella organization representing professional higher education institutions within and outside the EHEA, EURASHE's participation will also give the project a European dimension, ensuring feedbacks for the outputs development and enhancing their impact on a European scale.
Our Team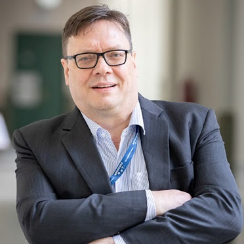 Michal Karpisek
Secretary-General
Michal Karpíšek is the Secretary General of EURASHE. He has been Executive Officer of the Czech Association of Schools of Professional Higher Education (CASPHE) since 1994. In recent years he has been involved in the reform of Czech tertiary education. He served twice as an advisor to Czech ministers of education or their deputies for higher education with a particular attention to issues of diversification and quality of tertiary education.
Recaphe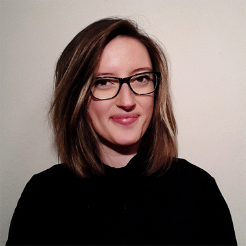 Elsa Prédour
Project Officer
Elsa Prédour is in charge of developing and coordinating EURASHE's activities in projects it is involved in, currently in the fields of quality, validation, staff training and best practices of work-based learning activities. She is a recent graduate in European studies and holds a Bachelor in communications as well. Before coming to EURASHE she gathered work experience throughout her studies in communications and project management.
Recaphe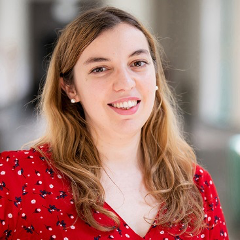 Federica Garbuglia
Policy and Events Officer
Federica Garbuglia is a Policy and Events Officer at EURASHE. Within the Secretariat, she is following the development of the policy agenda on Research and Innovation and the organization of events. Federica has graduated from a Master's degree in International Relations and Diplomatic Affairs at the Alma Mater Studiorum University of Bologna. Before joining EURASHE, she gathered work experience in communications, marketing, and event planning in various organizations in Italy.
Recaphe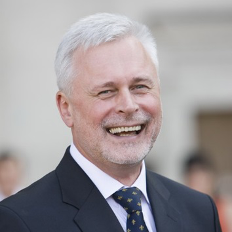 Dr. Vaidotas Viliunas
Policy and Project Officer
Assoc. Prof., Dr Vaidotas Viliunas is a former Rector of Marijampoles College in Lithuania. Vaidotas has been involved in EURASHE's activities since 2012. During 2016-2018 he represented Rectors' Conference of Lithuanian University Colleges (LKDK) at the General Assembly of EURASHE. He also took part in the assessment and accreditation of a number of universities and colleges of higher education in Estonia and Romania (under EUA's Institutional Evaluation Programme).
Recaphe